There are several schools of thought on the best way to stretch. Two of the most commonly advocated types are static (holding a position) and contract-relax (contracting a muscle by pushing against resistance and then relaxing it to stretch). Static stretching, experts say, is easier to do without guidance. Contract-relax (pictured in the last two stretches of this series) requires technical know-how, but it yields results a lot faster. Whatever type you do it shouldn't hurt. Stretch to what Kravitz calls your point of limitation–when you feel mild tension in the muscle. Trying to force anything more will cause pain or, worse, injury.
Benefit From Stretching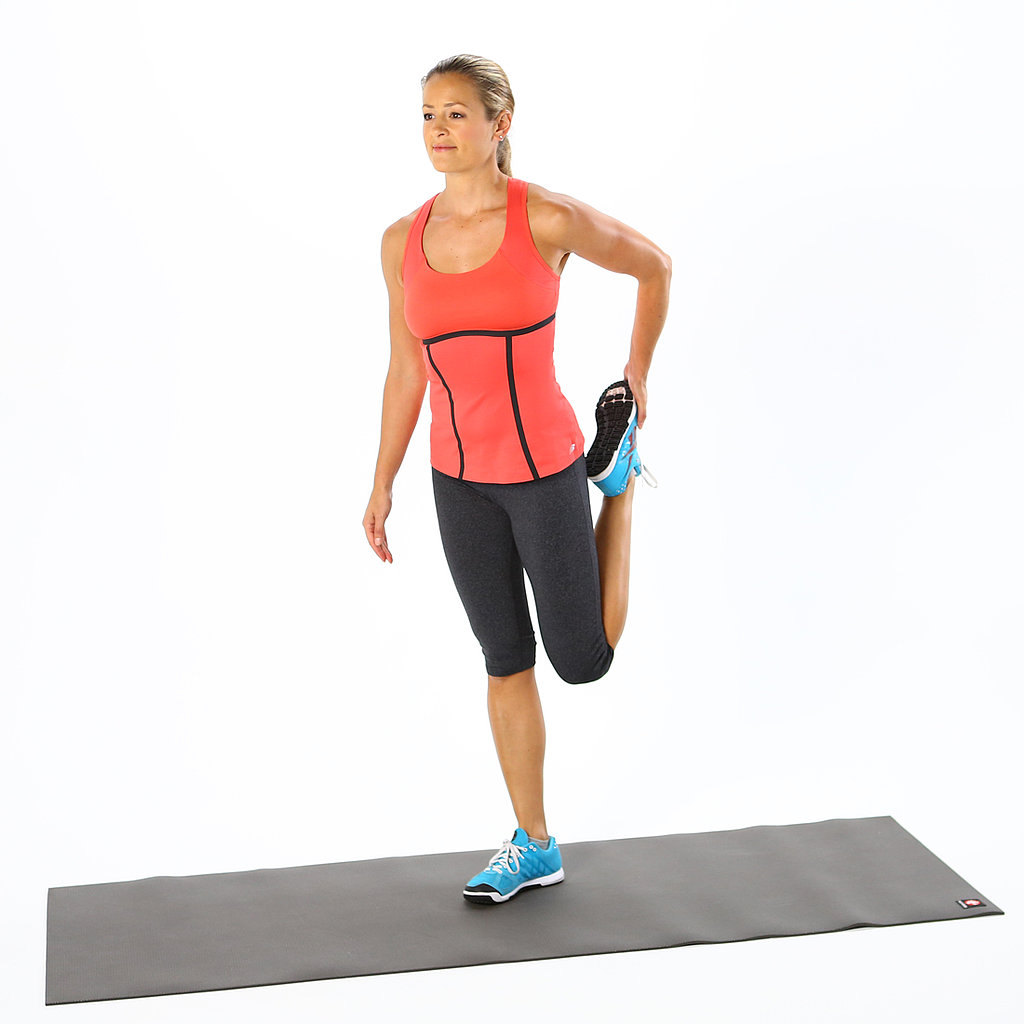 To benefit from stretching, you don't have to sacrifice a huge chunk of your workouts. According to Kravitz, who designed our head-to-toe routine, you should go through this entire sequence for about 15 minutes after each workout. "Exercise raises your core muscle temperature by up to four degrees," Kravitz says, "so the muscle is much more pliable after you work out." You need only to hold each stretch for 20 to 30 seconds and repeat each one up to three times (even once will help). Relaxing and breathing slowly during a stretch will help you get more out of it. A few stretches aren't going to turn you into Gumby overnight: Improving your flexibility, just like getting stronger or faster, happens over time and with practice.
The combination of the best static and contract-relax stretches shown here will really hit the spot–all the tight ones, that is.
TRICEPS AND UPPER BACK
Bend right arm and bring elbow up next to ear. Place left hand on elbow and gently push back. Repeat with other arm.
QUADRICEPS
Stand on right leg, bend the left, and grasp left ankle or foot with left hand (use other hand to balance against a wall, if necessary). With hips facing front and knees aligned with each other, pull left heel toward butt, keeping back straight. Repeat with right leg.
ABDOMINALS AND HIP FLEXORS
Lie on stomach with hands near shoulders. Push torso up, arching your back until you feel a gentle stretch in the abdominal muscles.
HIP FLEXORS
Lunge forward with right foot, knee bent at a 90-degree angle directly over ankle, leg extended behind you. Lean chest forward and let hips sink toward the floor. [Read more…]